For aggressive/anxious/reactive dogs, also see the Reactivity Page.
With over 10 years experience training dogs with a wide range of temperaments, breeds and ages, Dan can help improve the relationship between you and your furry family member.
Whether you are wanting to improve general obedience, or you wish to address a specific behavioural issue, 2 Tails Dog Training can tailor a Care Plan to suit your needs.
Dan will come to you to do a full assessment of your dog and discuss any issues you are having and goals you would like to meet.  2 Tails takes a holistic approach to behaviour modification, looking at temperament, environment, health and lifestyle.
Dan uses modern methods of training, primarily positive reinforcement, as opposed to out-dated dominant/force based dog training techniques which can increase anxiety in the dog and can have a negative impact on the relationship between dog and owner.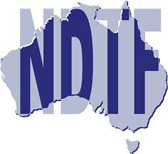 NDTF certified (Australia's only nationally recognised professional dog trainer certification). Before deciding on a dog trainer, check for qualifications.
* Call out fee: Free within 10km, then $2/km thereafter
Rates are subject to change without prior notice
Positive Reinforcement Dog Training